Copyright © 2019 ArekZasowski.com
Arek Zasowski, London based, international film actor and director, with acting experience in Los Angeles, New York, London, Florence, Spain and Cyprus.
Arek Zasowski started his acting journey when he was about five years old, when Arek had the pleasure to perform in a play on stage for Christmas.
The role, that he now hardly remembers, was the very first moment that subconsciously sparked his love for acting.
This love as he recalls has been around him, but somehow, he only managed to realize and decided to pursuit it many years later … read more

Thank you for visiting my website.
You will find here my latest demo reel together with few drama clips. You can get to know me a bit better by looking at my resume, highlights and awards that I was honoured to receive.
Please feel free to explore my website further to see some of my short films which you can see within the filmography section and read some of the latest news below.
Please check me out on IMDb and say "Hi" via Instagram @ArekZasowski or Twitter @ArekZasowski.
Have a great day!
OFFICIAL AREK ZASOWSKI WEBSITE
October 11, 2019 —
Come to see "Call Me" at the 2019 Marina Del Rey Film Festival in Los Angeles, CA, and receive free special edition "Call Me" postcard signed by me – October 24th, 2019, Cinemark 18 & XD (HHLA) The Promenade at Howard Hughes Center 6081 Center Dr, Los Angeles 90045.
October 1, 2019 —
NBC2 News - Silver State Film Festival 2019 Highlights (nbc-2.com)
Let Go: The Prelude is the very first short drama written directed and starred by award winning actor Arek Zasowski, with Viola Zasowska, Daniela Tanner, Costas Eleftheriou and Paul A. Taylor amongst other talent. The short film depicts the story of an adventurer archaeologist Henk…
September 13, 2019 —
ABC6 News - Arek Zasowski Wins Best Inspirational Short Award with "Let Go: The Prelude" at the 2019 Silver State Film Festival in Las Vegas, NV (abc6.com)
After being officially selected earlier this year, Arek Zasowski's short touching emotional drama "Let Go: The Prelude" has just been named Best Inspirational Short by the 2019 Silver State Film Festival in Las Vegas, Nevada.…
August 6, 2019 —
Come to see "Let Go: The Prelude" at the 2019 Silver State Film Festival in Las Vegas, Nevada. September 5th - 8th, 2019 at the Century Orleans 18 and XD Movie Theatre at the Orleans Hotel & Casino Las Vegas. Get your Film Festival Pass today.


July 20, 2019 —
ABC7 News - Arek Zasowski's Short Drama "Let Go: The Prelude" is Coming to Las Vegas in September 2019 at the Silver State Film Festival (abc-7.com)
"Let Go: The Prelude" has been officially accepted for the 2019 Silver State Film Festival in Las Vegas, Nevada. It will form part of the official film festival program and will be screened between Thursday, September 5th and Sunday, September 8th, 2019 at the Century Orleans 18 and XD Movie Theatre at the Orleans Hotel & Casino Las Vegas…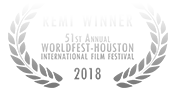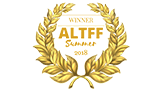 "Chinese Angel" Official Trailer
After losing his job and place to live
in deteriorating economic environment, Spencer Thompson (Arek Zasowski), a depression suffering financial consultant… Chinese Angel