Copyright © 2021 ArekZasowski.com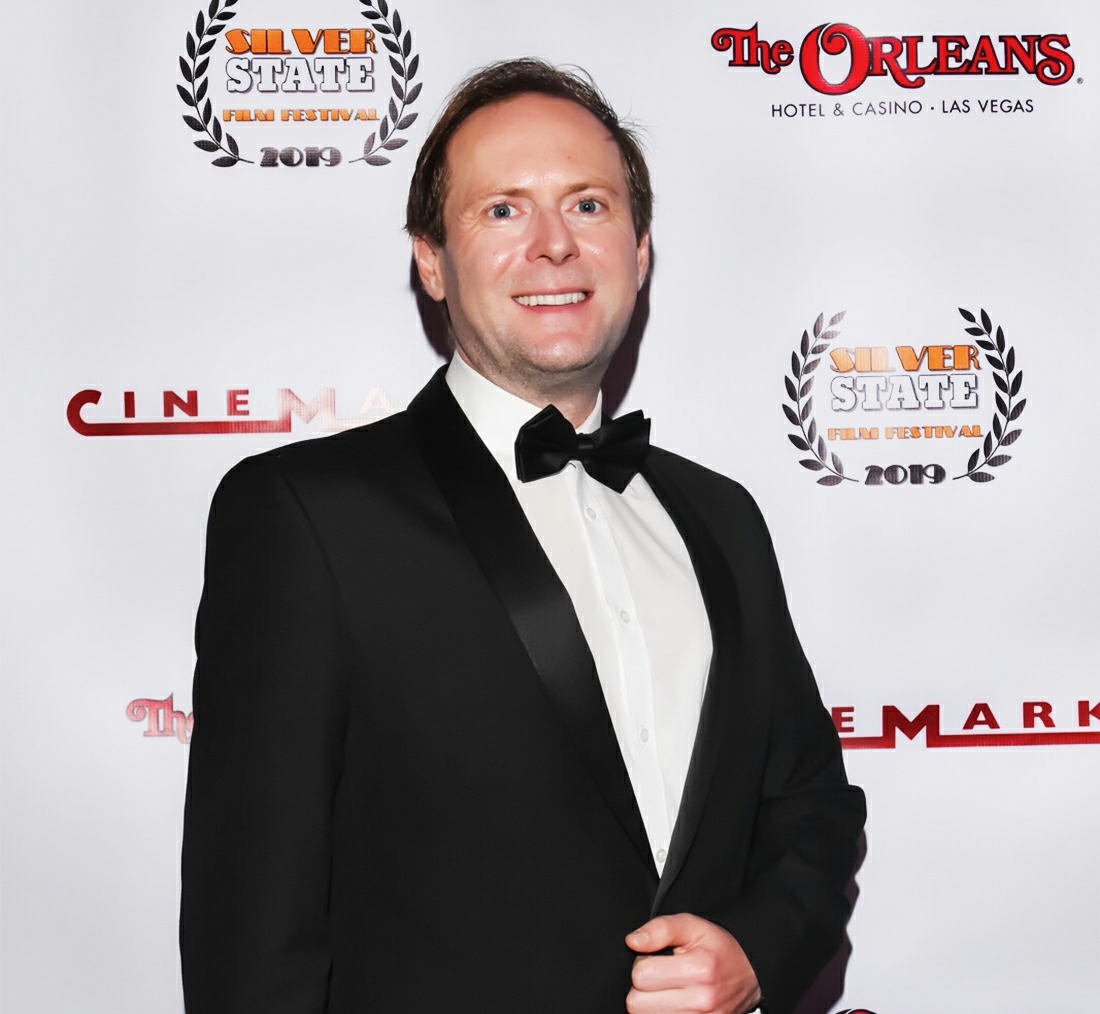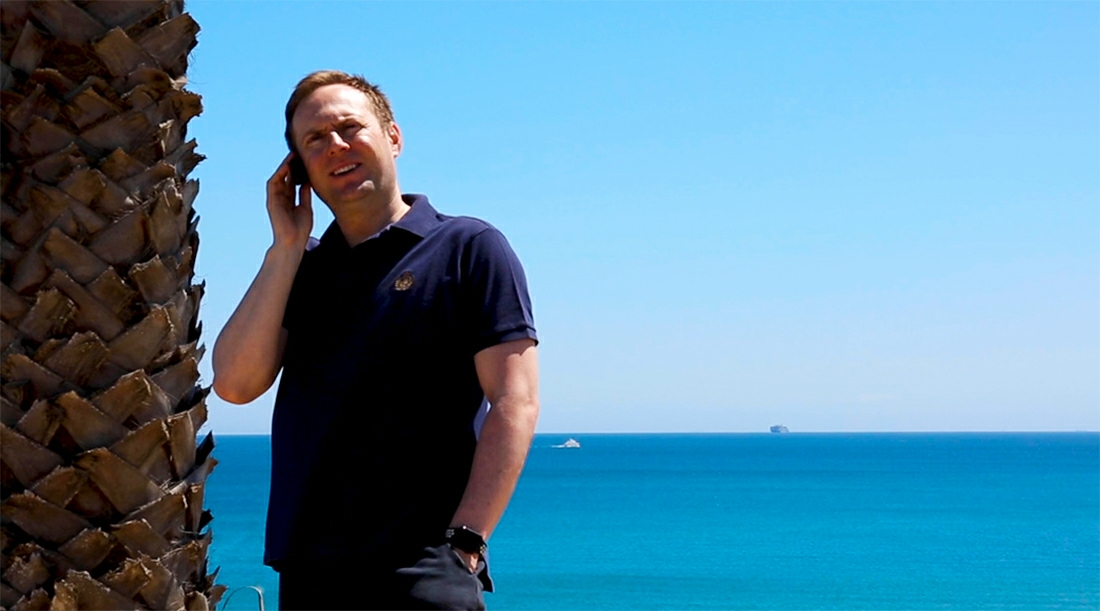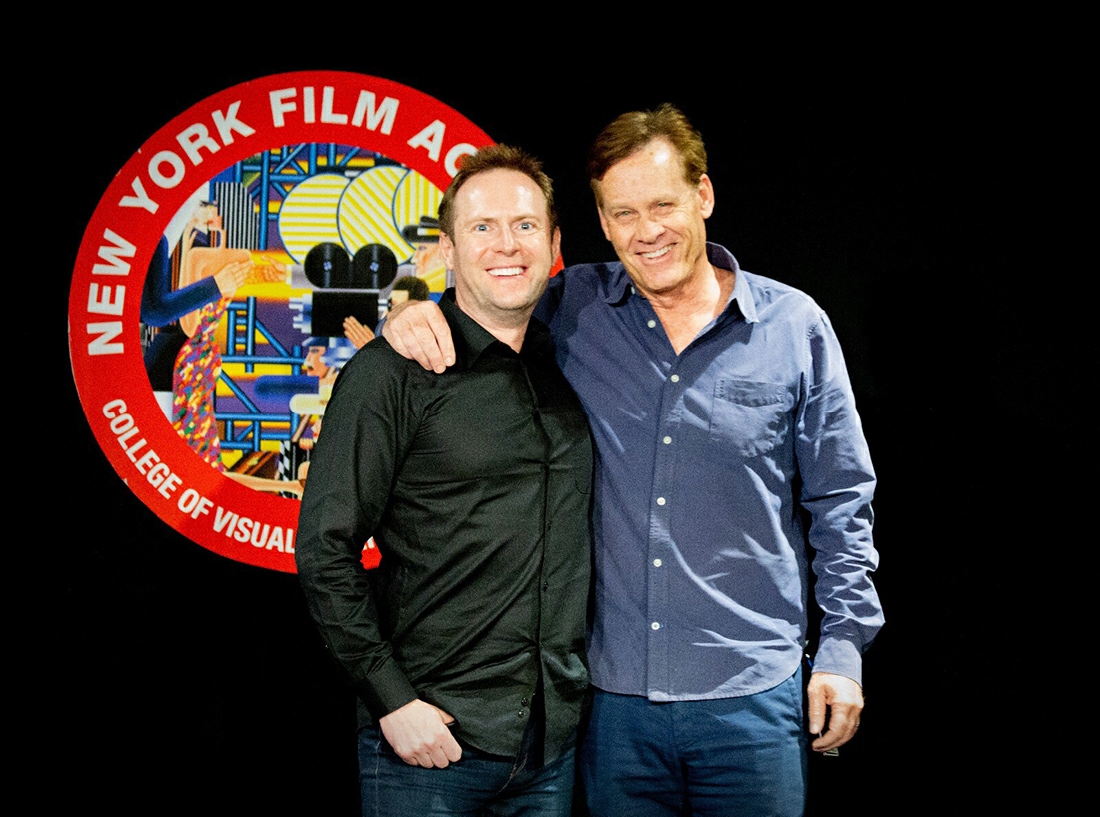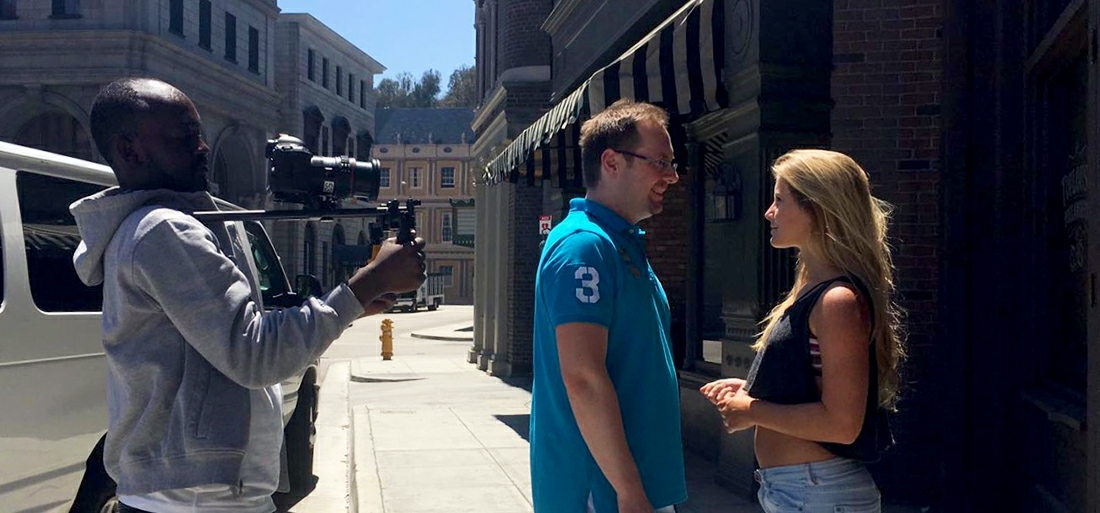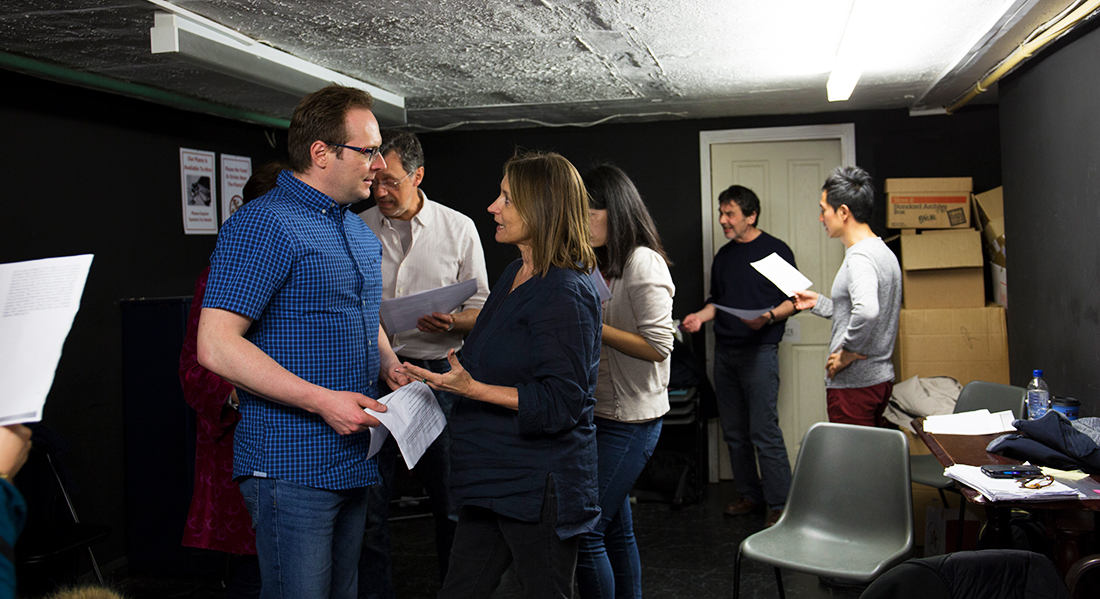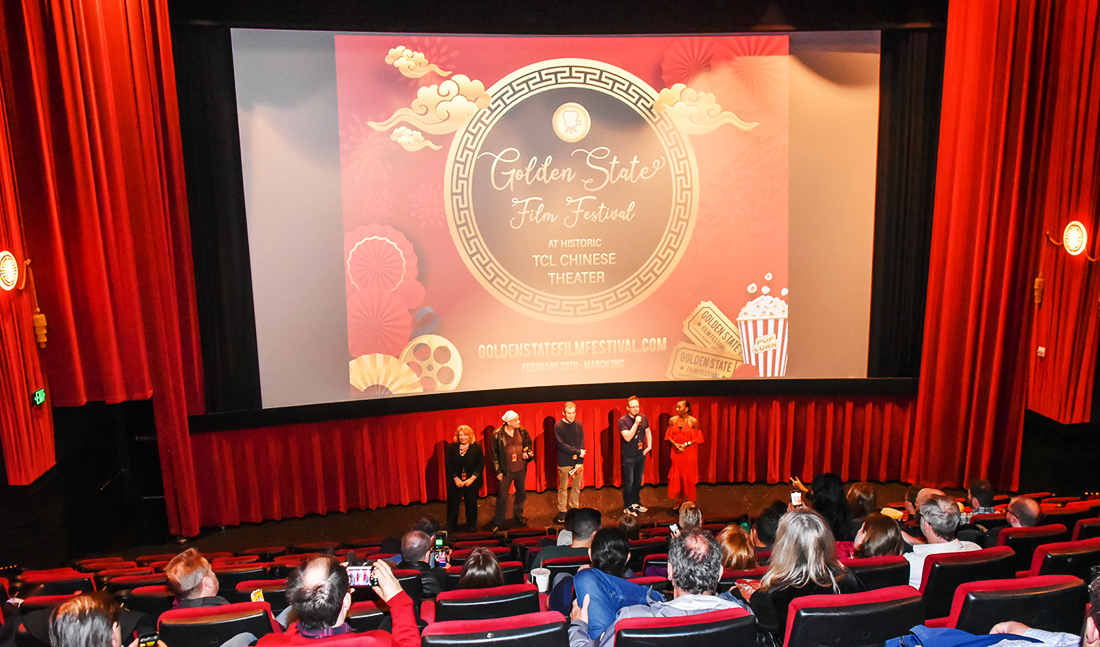 BRIEF SUMMARY

There is a lot that I could say about my diverse career, but I will focus here on the creative part, i.e. the part that brings a lot of fulfilment and joy to my life, acting.
Ever since I took my first acting class in London, I have seen myself as an international film actor who has great appetite to work on an American and international movie projects filmed on sets in beautiful locations around the world which would combine the two of my greatest passions in life – acting/filmmaking and travelling.
Over the past few years, I have built a solid international acting foundations at various acting classes/workshops and an independent movie sets in places around Europe and US including: London, Los Angeles at the new York Film Academy and the Universal Studios Hollywood, New York City, Florence in Italy, and other locations around Europe including Poland, Spain and beautiful island of Cyprus.
More recently in 2020, my acting was recognised as I was awarded Short Film Best Actor Silver Award by Los Angeles Motion Picture Festival for my role in Sha Peng's drama CHINESE ANGEL and by the Mindfield Film Festival • Albuquerque for portraying the role of Henk in the romantic drama LET GO: LETTING GO.
I also won Best International Romantic Comedy Short award at the Golden State Film Festival at the TCL Chinese Theatre in Hollywood.
Red carpet film awards ceremony at the Silver State Film Festival held at the Century Orleans 18 & XD Movie Theatre at Orleans Hotel & Casino in Las Vegas, NV. September 2019. Photo: Steve Escarcega
Arek Zasowski at the screening of romantic comedy CALL ME at the Golden State Film Festival held at
the TCL Chinese Theatre in Hollywood. March 2020. Photo: Steve Escercega
THIS IS HOW IT ALL STARTED

When I look back, I think that my love for acting was somewhat subconsciously sparked in Gliwice, a mid-sized city in Poland where I grew up.
At the time when I was around five years old my Mom signed me up to take part in a play for Christmas at the kindergarten… I know, I know, we have all heard that kind of stories before so I will cut it here.
However, what I would say is that ever since, love for watching movies, cinema and acting surrounded me but I only somehow recognised it and decided to pursuit it many years later.
It was January 2016, when for the first time I joined an acting and drama course at the Bishopsgate Institute in London which at the time was run by Valerie Dent, my first acting coach.
It was also that year when, for the first time, I took a part in an adaptation of a country house murder mystery play "The Real Inspector Hound", directed by Valerie Dent, where I recorded my voice for a role of Radio News Announcer, my very first voice over.
Our dreams do not often come in front screaming at us, this is what you should do or this is who you should become, but often come from behind gently whispering in your ear.
Steven Spielberg





DEBUT ON A BIG SCREEN

I still remember that great sense of excitement when, on that August Saturday afternoon, I was impatiently waiting at the New York Film Academy movie theatre in Burbank for the screening of two short student films that I starred in for the first time: APRIL FOOLS DAY, directed by Kevin Luther Apaa, and YOU CAN HEAL YOUR LIFE, directed by Sha Peng.
The two short films which, as part of the New York Film Academy Acting for Film workshop, we filmed earlier in the week at the Universal Studios Hollywood backlot.
I could not wait for the lights to go down and to see my debut on a big screen at the academy.
APRIL FOOLS DAY was my very first romantic comedy that I filmed in Los Angeles where I portrayed a leading role of Calvin, a rather funny character with a peculiar sense of humour when it comes to proposing to his girlfriend.
All our dreams can come true, if we have the courage to pursue them.
Walt Disney





MY WORK

So I had to start somewhere and what is a better way to expand my acting and mastering of my craft than by doing and creating my own work?
That is how, unintentionally and to my surprise, I have fallen in love with filmmaking and all of its elements including: writing, directing and producing.
I quickly learned that I really liked to have the power and be able to control the entire creative process from an initial inception of an idea all the way to the film release and its subsequent promotion.
I discovered that I could cast myself and in the same time I could also help other starting out actors to gain their on-screen exposure, whilst we all have a lot of fun together on the set.
So I started producing my own short films with a clear goal in mind, I am doing it to learn, grow and support my acting career.
In March 2017, I produced my first romantic drama LET GO: THE PRELUDE where I portrayed an archaeologist Henk who refused to accept that his beloved fiancée died in a tragic accident.
Over the past few years, I worked on a number of films including a drama CHINESE ANGEL, directed by Sha Peng. In February 2018, it was aired on cable TV in Victoria, Canada.
In 2020, one of my most recent productions, LET GO: LETTING GO, has started to attract an international attention and already won a few awards at film festivals in the USA and Australia.
The way to get started is to quit talking and begin doing.
Walt Disney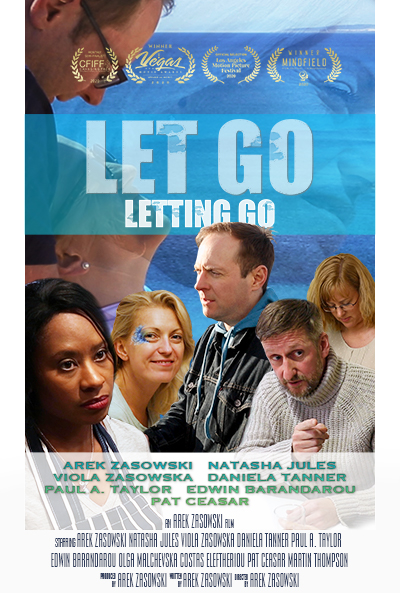 Arek Zasowski at the workshop with acting coach and actress Valerie Dent. Valerie Dent is Arek Zasowski's
the very first acting teacher. London 2017.
Arek Zasowski with the director Kevin Luther Apaa and an actress Julia Johnsson filming short romantic comedy
APRIL FOOLS DAY at the Universal Studios Hollywood, August, 2016.
FILM FESTIVALS & MOVIE AWARDS

It turned out to be that there was an audience that liked to see my creative work with me on the big screen!
It did not take long before my films started to generate interest from film festivals in Los Angeles and Las Vegas that were happy to screen them with a live audience at prestigious annual events.
As time passed by, my work somewhat started to establish its own place within an independent filmmaking community and began to become recognised by film festivals goers and awarded by independent film industry professionals.
I remember, there was a number of fantastic film festivals that I had an immense pleasure to attend, especially in Los Angeles and in Las Vegas.
In March 2020, one of a truly unforgettable special events was the Golden State Film Festival where my romantic comedy, CALL ME, in which I portrayed the lead character of doctor Vince Williams, was screened on the big screen at the iconic world renowned TCL Chinese Theatre at the very heart of Hollywood right on Hollywood Boulevard where CALL ME won Best International Romantic Comedy Short award.
Since 2018, CALL ME won multiple film awards including: Best Mystery Short at the 2019 Marina Del Rey Film Festival in Los Angeles, and Best Romance Short at the 2019 Silicon Beach Film Festival in Culver City.
In April 2018, CHINESE ANGEL won Silver REMI Award in Dramatic Original category at the 51st Annual WorldFest-Houston International Film Festival i.e. the oldest Indie Film Festival in the world. Later that year, it also won Best Canadian Drama at the Alternative Film Festival in Toronto, Canada.
First recognition of my acting came in 2018, as I was honoured with BEST ACTOR – Bronze Award at the Pinnacle Film Awards, in Los Angeles, for the role of Henk that I portrayed in romantic drama LET GO: THE PRELUDE.
The success at film festivals gave me some sort of validation that I am on the right track moving in the right direction, and that slowly, step by step, each and everyday I am getting closer and closer to achieving my dream of becoming a successful international movie star.
My journey continues.
Each step you take reveals a new horizon.
Dan Poynter





Start wide, expand further, and never look back.
Arnold Schwarzenegger





LET GO: LETTING GO named BEST DRAMA at the Vegas Movie Awards, Las Vegas, May 2020.
Arek Zasowski with director Bruce MacWilliams at the New York Film Academy in Los Angeles.
Production Still – Arek Zasowski as doctor Vince Williams in an award winning mysterious romantic comedy CALL ME.
Production Still – Natasha Jules as Vivian and Arek Zasowski as Henk in an award winning romantic drama LET GO: LETTING GO, London, November 2019.
In photo with (from left) Jon Grusha, the Golden State Film Festival Director, an actress Aemy NiaFeliz and Peter Greene, Festival Programmer at the Golden State Film Festival, at the TCL Chinese Theatre in Hollywood, March 2020.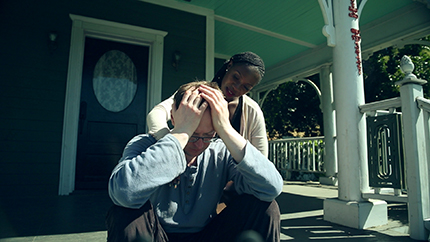 Production still – Arek Zasowski and Tilifayea Griffin in BLURRY HOPE, dir. Alexandru Palada, at the Universal Studios Hollywood.